The Vision
To improve the quality of lives globally by elevating the quality of thoughts individually
Through products and services that harmonize people with the natural, immutable Laws of the Universe.
With partners and collaborators who share our belief in joyful productivity, lifelong learning, and limitless prosperity.
In order to create a world in which true wealth — spiritual, material, intellectual — flows to, through, and from each one of us in an ever-expanding, never-ending cycle of abundance.
The Founders
Bob Proctor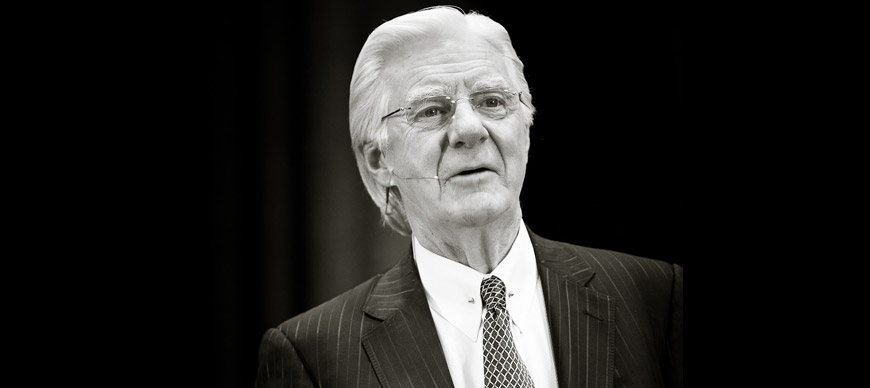 To millions of people across the globe, the name Bob Proctor is synonymous with success.  Long before his role in the movie The Secret sent him into the realm of superstardom, he was already a legendary figure in the world of personal development. His insights, inspiration, ideas, systems, and strategies are the dimes on which countless lives have spun —  the sparks that have ignited career transformations, personal epiphanies, inner awakenings, and the creation of million-dollar fortunes the world over.
Bob is the heir to the legacy of the modern science of success that began with the financier and philanthropist Andrew Carnegie. Carnegie's great challenge to the young reporter Napoleon Hill to discern a formula for success fueled Hill's creation of the renowned book Think and Grow Rich. Upon discovering this book at the age of 26, Bob's life changed in an instant, leading him on his own quest for the secrets of success. That quest led him to Earl Nightingale, the famed "Dean of Personal Development" who soon became Bob's colleague and mentor. Today, Bob continues to build upon and spread the remarkable teachings of these three giants.
As a speaker, author, consultant, coach, and mentor, Bob Proctor works with business entities and individuals around the world, instilling within them not only the mental foundations of success and the motivation to achieve, but also the actionable strategies that will empower them to grow, improve, and thrive in today's ever-changing world. Through the Proctor Gallagher Institute, Bob, Sandy Gallagher, and their team teach the principles, strategies and fundamentals that help people and organizations create the results they want in life… results that STICK.
Sandra Gallagher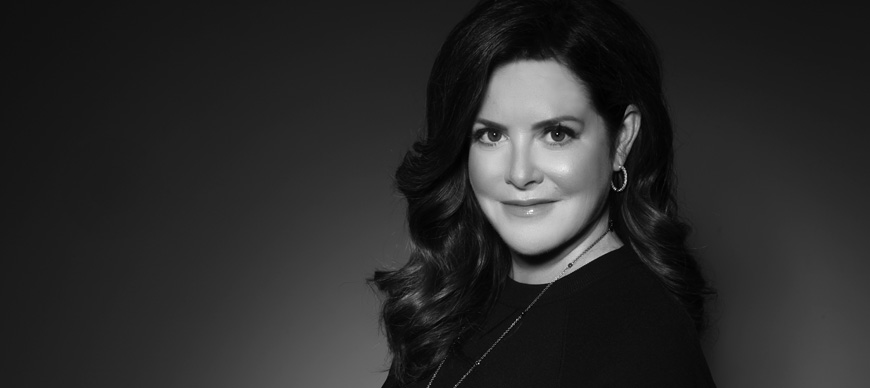 What do I want to do with my life?" Not long ago, anyone looking at Sandy Gallagher would have thought she had that question definitively answered. As an esteemed attorney with a successful career in banking law, Sandy regularly handled billions of dollars in mergers and acquisitions, IPOs, and other big-ticket transactions, and was an advisor to boards and top executives of Fortune 500 firms. She epitomized success in the classic corporate mold.
Yet an encounter with Bob Proctor set Sandy on an extraordinary new path — one that would ultimately change not only her life, but countless others. Through Bob's teachings, Sandy finally understood the "why" behind her lifelong success. Without realizing it, she had spent her life practicing the very principles Bob espoused, and exemplifying their power. She knew then that her next mission in life was to teach others how to do what she had done. And she became determined to join forces with Bob in order to fulfill that mission.
After their first collaboration, Thinking Into Results — Sandy's brainchild, which is widely acknowledged as the most powerful corporate transformational program of its kind — she quickly became CEO and President of Bob's organization. Today, as the co-founder, CEO, and President of the Proctor Gallagher Institute, Sandy shares international speaking stages with Bob and works closely with him and their team of professionals to provide coaching, training, and consulting on the most profound, powerful, and transformative concepts and strategies humankind has ever known.
History
HISTORY WILL BE KIND TO US, FOR WE INTEND TO WRITE IT.
In the 9th grade, Bob Proctor dropped out of School. Feeling stuck, he got a low-paying job and wasn't anticipating any sort of success coming his way. As time went on he found himself bouncing from crummy-job-to-crummier-job, unable to find a real future. At one point, he was riding public transportation an hour and a half both ways to a job he absolutely hated, with a boss he loathed but he  somehow was excruciatingly terrified to lose – which ironically, he did end up getting fired.
Bob ended up working at a fire hall in Toronto when he was 26 years old, and was not a very happy or healthy person. He owed more money than he was making, which was practically nothing – and the idea of getting out of debt or creating real success never even entered his mind.
Things were going from bad to worse when something amazing happened.
He met someone that encouraged him to look at the results he was creating and wouldn't accept any of his excuses for not living a full and successful life… that man was Ray Stanford, and he gave Bob the book, Think and Grow Rich by Napoleon Hill.
Think and Grow Rich became, not only the first book he ever read, but was also a major turning point in his life – and ultimately a huge turning point in the personal development industry.
Bob's life changed rapidly while studying Think and Grow Rich – he went from earning a few thousand dollars a year, to earning $175,000 per year, then quickly up over a million dollars a year.
He did this by opening a company washing floors. He was quickly washing floors in corporate offices in Toronto, Boston, Cleveland, Atlanta, London and Chicago.
Anyone would be pleased with transformation and success of this magnitude. But there was still one looming question that Bob couldn't stop thinking about: How and why did his life change so drastically?
Bob committed the next 9 years of his life to finding the answer. He studied everything about human growth, habits and potential that he could get his hands on.
In 1961, he began working with Earl Nightingale and Lloyd Conant selling records. He had a new position with the company in his sights, one that didn't yet exist – but would soon: Sales Director. The position was soon Bob's and again, he was creating great success.
Bob had 6 key mentors in his life – Ray Stanford, Earl Nightingale, Lloyd Conant, Leland Val Van De Wall, Dr. C. Harry Roder and Bill Gove – all of which had a large impact on him finding these answers, and in some way helped him get to where he is today.
Over the course of nearly 40 years, Bob created a 19-company enterprise in the personal development industry compiled of books, seminars, programs and one-on-one coaching.
Fast forward to 2006 … an important year in the company's history.
The movie The Secret was released, changing the lives of millions – and to some, making Bob appear as an overnight success who was quickly spotlighted on popular TV broadcasts like Ellen and Larry King. Though, the truth is Bob's success long pre-dated the release of The Secret.
Also in 2006, Sandy Gallagher, a corporate law attorney for more than two decades with more than 100 billion dollars under her belt attended one of Bob's seminars in Vancouver Washington. She was completely blown away.
She quickly fell in love with this information and dove right in to EVERYTHING Bob had to offer. That day in the seminar she wrote down a goal to work in Bob's inner circle as his closest adviser – and that's exactly what she did.
Unbeknownst to Bob she started developing a program, Thinking Into Results, a program for individuals and corporations that would soon change the way professionals and companies think and behave.
In 2009, Sandy Gallagher became the President and CEO of Bob's 19-company enterprise, taking the reigns with her incredible business and financial intelligence.
Since 2009, Sandy has been running the company and sharing international stages with Bob.
Now – Bob's 19-company enterprise has transitioned to the Proctor Gallagher Institute, founded by Bob and Sandy together with the same principles it was built on almost half a century ago.